faq
What files do I need to send for quotation on assembly ?
We will need a BOM (Bill Of Materials), Gerber file (for SMT and stencils) A sample board for QA and QC checks
We need Fast delivery, can this be done ?
We do provide Express service of up to 1 day production. This depends on the Quantity and the difficulty of assembly boards Please ask for express service charges
How long to Assemble the PCB ?
After receiving all materials, from stencil, Pcb and parts. The normal lead time is 1-2 weeks.
what are the cost for PCB ?
We will need information files and information to determine the actual costs Gerber File , Size of PCB , Material and Quantities Costs will depend on material of PCB , if it is FR4 etc.
If you have any question ? Please send your e-mail at sales@trinityelectronics.co.th , sales@trinity.in.th
Trinity Electronics (Thailand) LTD.
Our PCBA based product manufacturing handles a wide range of assemblies, from single PCB assemblies to PCBA integrated into box-build enclosures. We support high and low-mix PCBA for volumes that range from a few to a few million. pcba thailand , pcb assembly.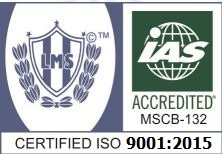 contact us

+6629081180
+66958099167 +66886978714

+6629081380

sales@pcbassemblythailand.com, sales@trinity.in.th

trinity electronics(thailand)